Kiwanis Club of East Orange County
Welcome to Kiwanis Club of East Orange County in Orlando, Florida! We are an eclectic mix of ages, genders, occupations, backgrounds and interests. We are all passionate about making our community and the world a better place for children so they can thrive. We are devoted to serving the children in our local community and also children all across the country and worldwide through unique and innovative service projects and fundraising initiatives.
EASTER EGG HUNT AT THE COALITION FOR THE HOMELESS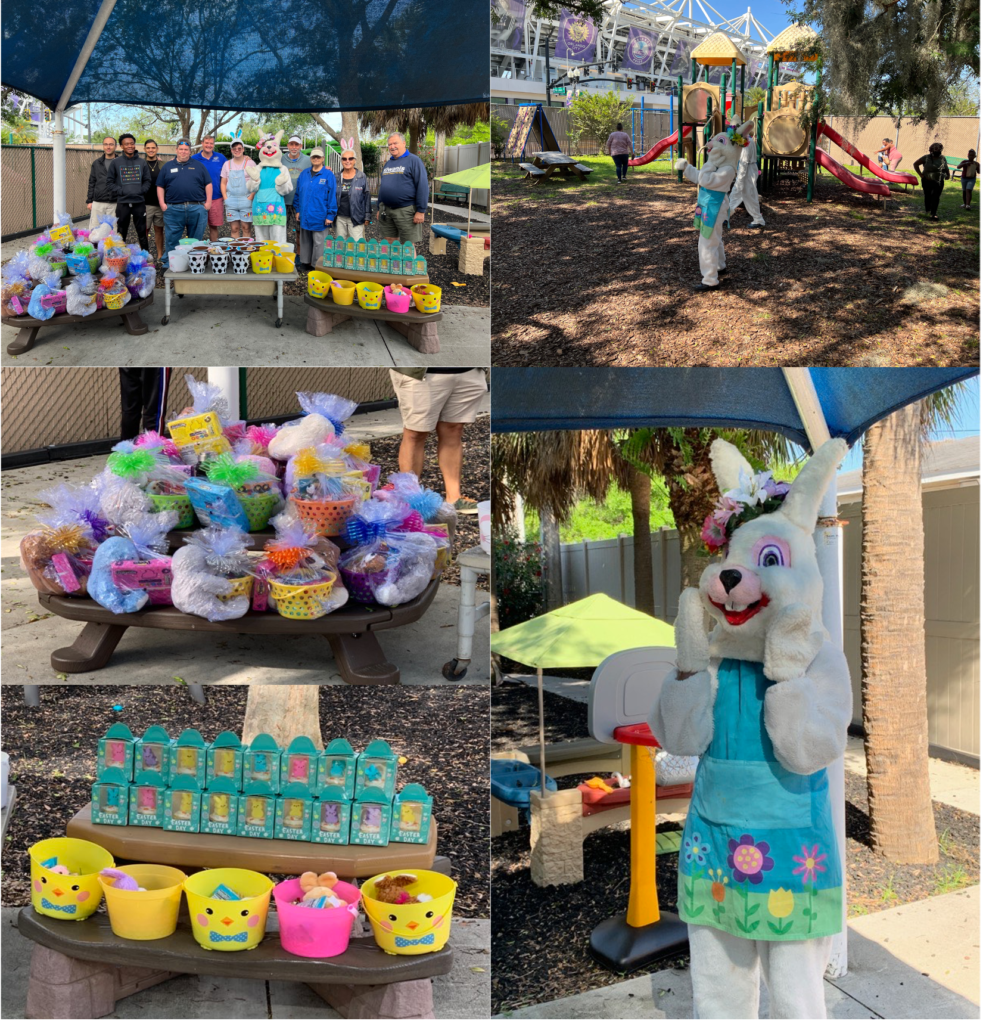 On Saturday, April 9th, the members of the East Orange County Kiwanis Club hosted an Easter Egg Hunt for the youth at the Coalition for the Homeless. The Easter Bunny came out to hide eggs and pass out baskets to 75 kids! The event concluded with a pizza and cupcake party!
Santa's Winter Trunkland
Saturday, Dec 4, 10-1
Santa is holding a contest for the best trunk! Come and join us for this fun holiday event for the whole family. Families and Community members can sign up to enter the Best Trunk Contest below. Santa will be available for photos!
Click here for more info or to register your trunk.
Kids Bike for Kids – Virtual Bike-A-Thon
Oct 29 – Nov 7, 2021
Join us in encouraging kids to help other kids through fitness, family and fun. From kids to grandparents, everyone can support kids and families in need. This Bike-A-Thon for kids will raise funds to help kids right here in Central Florida and beyond. Learn more or register at the Event Page.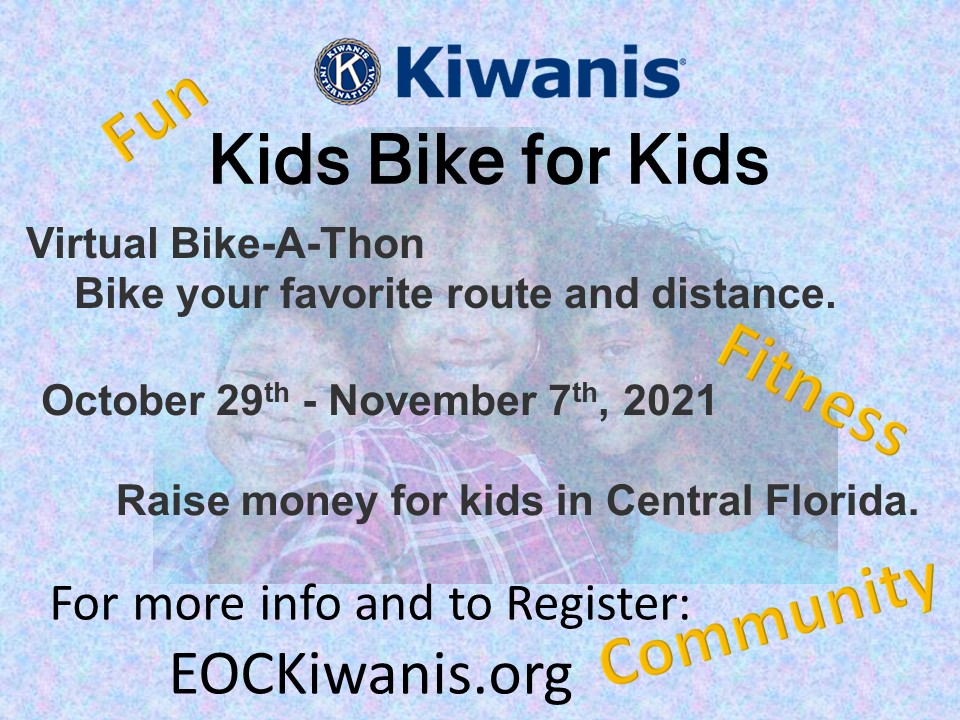 Virtual Texas Hold'em Poker – Nov 5th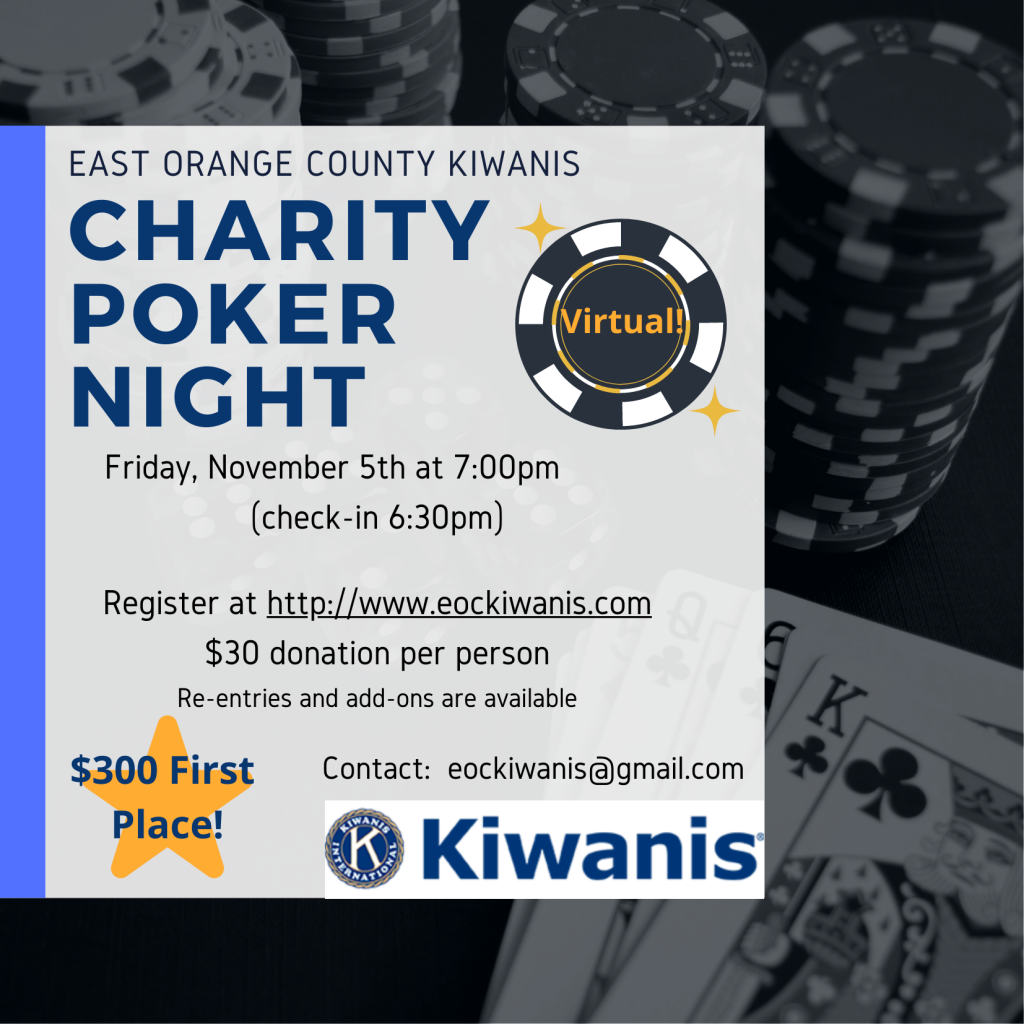 Zooming on Through Challenges
Since our club formed in 1990, we have help thousand of people through countless hours of service to the community. We meeting in person became a challenge we quickly pivoted to an online format using Zoom. After all, the need for service didn't go away, why should we? In fact, over the past year we have doubled our membership to meet the needs of the community. Our partnership with Orange County schools continues to provide service and leadership opportunities for students as well as support for the teachers and staff. To learn more, continue reading or, better yet, contact us and get involved.
What is Kiwanis?
No, we are not an airline (That's Quantas) We are a service organization that helps kids. Here is a quick video that explains what Kiwanis is
Interested in learning more? Please contact us or apply to join our Kiwanis club here