Just Some of our Past Events
The holiday season in upon us! On Friday, December 4th, 2022 we helped the Waterford Lakes Community Association with their holiday event. On Thursday, December 8th, 2022 we brought Toys to the Wal-Mart Marketplace at the corner of Curry Ford and Alafaya to support Toys for Tots.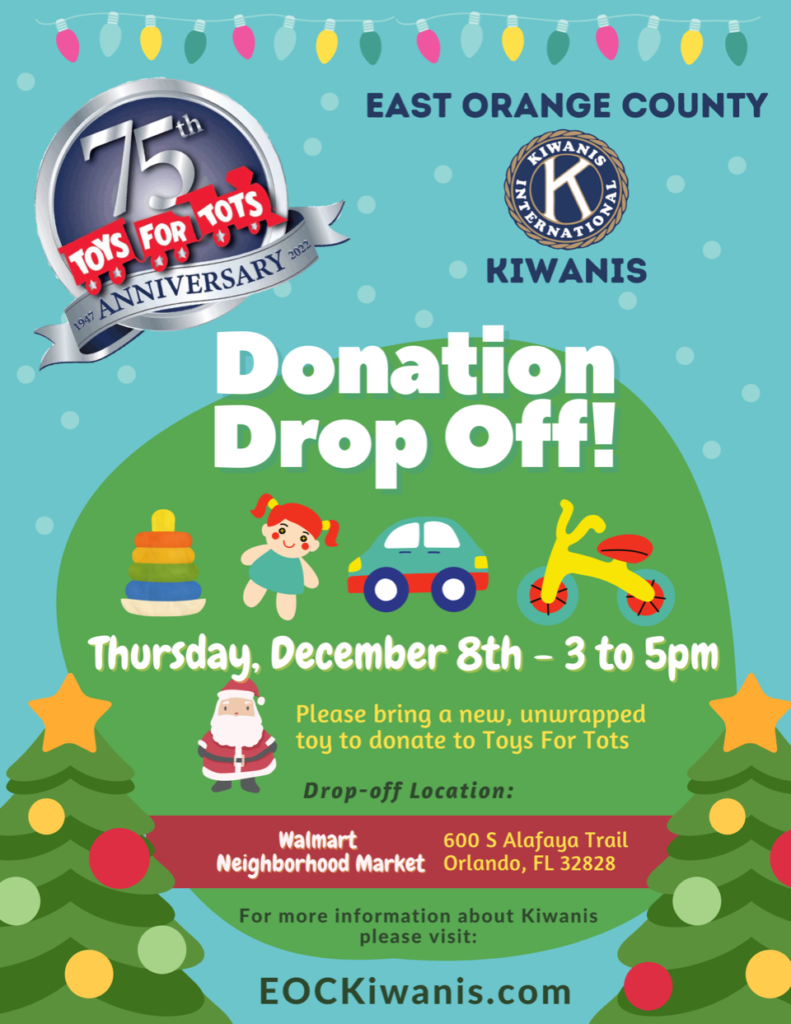 ~~~~~~~~~~~~~~~~~~~~~~~~~~~~~~~~~~~~~~~~~~~~~~~~~~~~~~~~~~~~~~~~~~~~
EASTER EGG HUNT AT THE COALITION FOR THE HOMELESS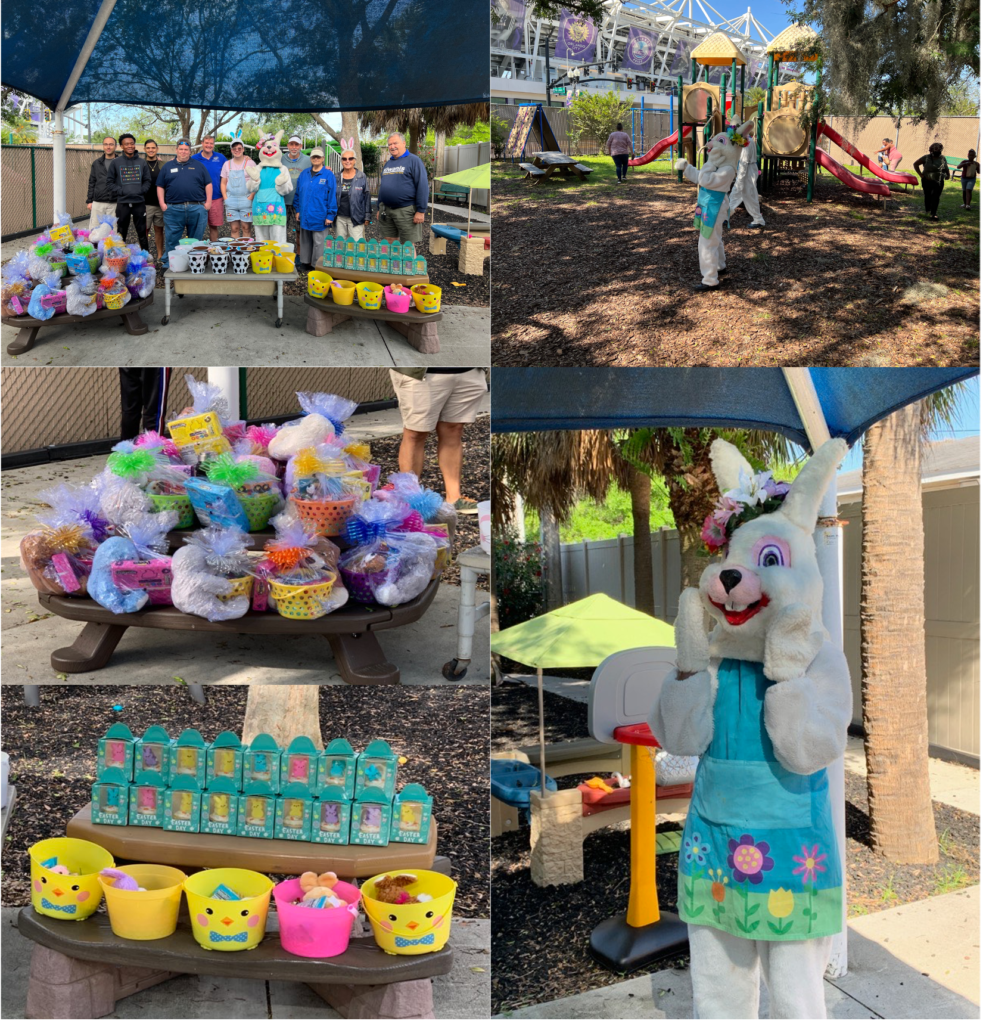 On Saturday, April 9th, the members of the East Orange County Kiwanis Club hosted an Easter Egg Hunt for the youth at the Coalition for the Homeless. The Easter Bunny came out to hide eggs and pass out baskets to 75 kids! The event concluded with a pizza and cupcake party!
Zooming on Through Challenges
Since our club formed in 1990, we have help thousands of people through countless hours of service to the community. When meeting in person became a challenge, we quickly pivoted to an online format using Zoom. After all, the need for service didn't go away, why should we? In fact, in 2021 we doubled our membership to meet the needs of the community. Our partnership with Orange County schools continues to provide service and leadership opportunities for students as well as support for the teachers and staff. To learn more, continue reading or, better yet, contact us and get involved.